Almost 180,000 Russians have so far been killed or wounded during the war in Ukraine, while the figure for the Ukrainians is 100,000 military casualties and 30,000 dead civilians, according to estimates released by Norway's army chief.
Key points:
Norway's defence chief says despite heavy losses, "Russia is able to continue [this war] for quite a long time
A Russian warship armed with hypersonic missiles is set to participate in a joint drill with China and South Africa
The head of Russia's Wagner mercenary group has acknowledged comparisons between him and the Rasputin
"Russian losses are beginning to approach around 180,000 dead or wounded soldiers," Norwegian defence chief General Eirik Kristoffersen said in an interview with TV2, without specifying how the numbers were calculated.
Norway, a country bordering Russia, has been a member of NATO since its founding in 1949.
"Ukrainian losses are probably over 100,000 dead or wounded. In addition, Ukraine has about 30,000 civilians who died in this terrible war," the Norwegian general said.
In November, US army joint chiefs of staff chairman Mark Milley said the Russian army had suffered more than 100,000 dead or wounded, with a "probably" similar toll on the Ukrainian side.
These figures cannot be independently verified, and Moscow and Kyiv have not provided reliable accounts of their losses for months.
Despite heavy losses, "Russia is able to continue [this war] for quite a long time," General Kristoffersen said on Sunday, citing Moscow's mobilisation and arms-production capacities.
"What worries most is whether Ukraine is going to be able to keep the Russian air force out of the war," he said, adding that it had been able to so far "thanks to Ukrainian anti-aircraft defences".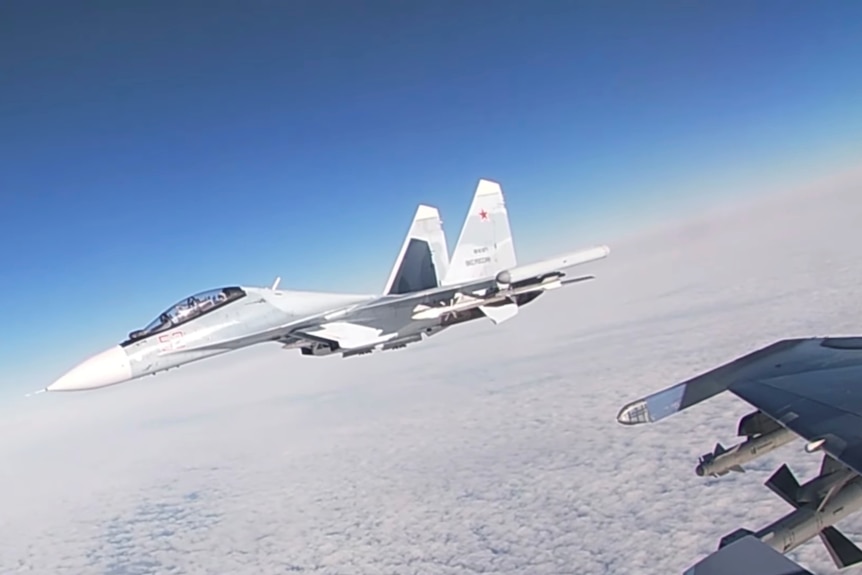 The bulk of Russian strikes in recent months have been carried out by long-range missiles.
The Norwegian general also called for the rapid delivery of combat tanks to Ukraine, which has so far been held up mainly by Germany.
"If they're going to go on the offensive in the winter, they (the Ukrainians) need it fast," General Kristoffersen added.
Despite urgent appeals from Ukraine and several European countries, Berlin refused on Friday to supply its Leopard tanks to Kyiv.
The heavy tanks are present in the ranks of several other European nations, including Norway, but their delivery to Ukraine is, in theory, subject to the German green light.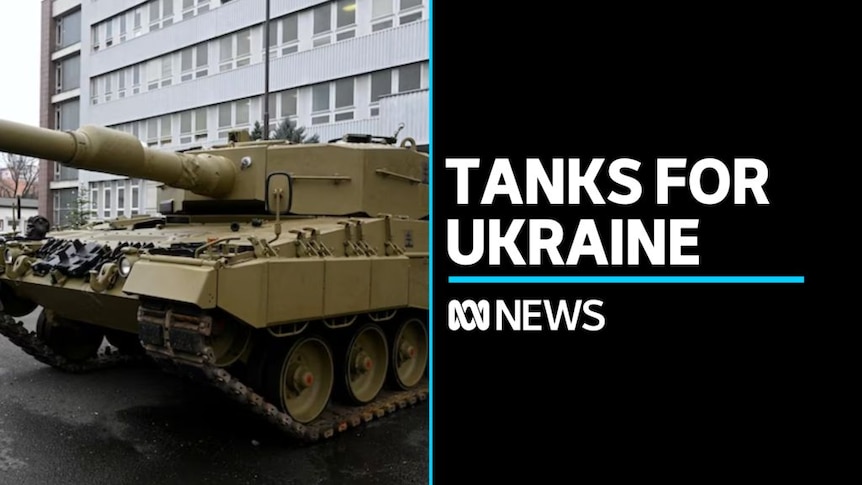 Russian warship to take part in joint exercise with China, South Africa
Germany's reticence to send Leopards to Ukraine comes as Russia prepares to flex its military might by participating in joint navy exercises with China and South Africa.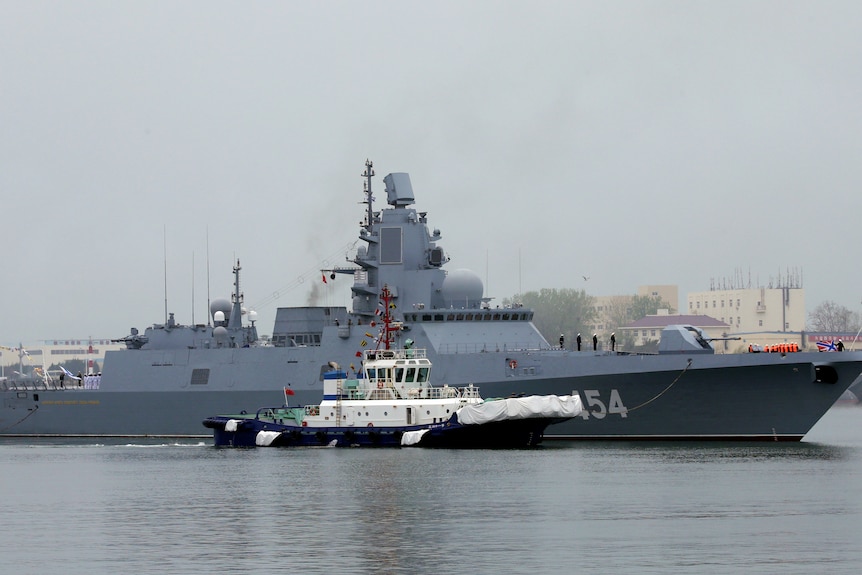 A Russian warship armed with new-generation hypersonic cruise weapons will join contingents from the two countries in drills near the South African port cities of Durban and Richards Bay in February, according to the state news agency TASS.
The report was the first official mention of participation by the frigate, which bears the full name Admiral of the Fleet of the Soviet Union Gorshkov, and is armed with Zircon missiles that can fly at nine times the speed of sound and have a reported range of more than 1,000 kilometres.
Russia sees the weapons as a way to pierce increasingly sophisticated US missile defences that President Vladimir Putin has warned could one day shoot down its nuclear missiles.
The Admiral Gorshkov held exercises in the Norwegian Sea earlier this month after Mr Putin sent it to the Atlantic Ocean in a signal to the West that Russia would not back down over the war in Ukraine.
Wagner boss acknowledges comparisons with tsarist monk Rasputin
One driver of Moscow's unrelenting approach, mercenary boss Yevgeny Prigozhin, responded on Sunday to comparisons between him and Rasputin, the monk who became close to Russia's last royal family.
However, while Rasputin treated the son of the tsar for haemophilia, Mr Prigozhin said his job was not to staunch bleeding but to spill the blood of Russia's enemies.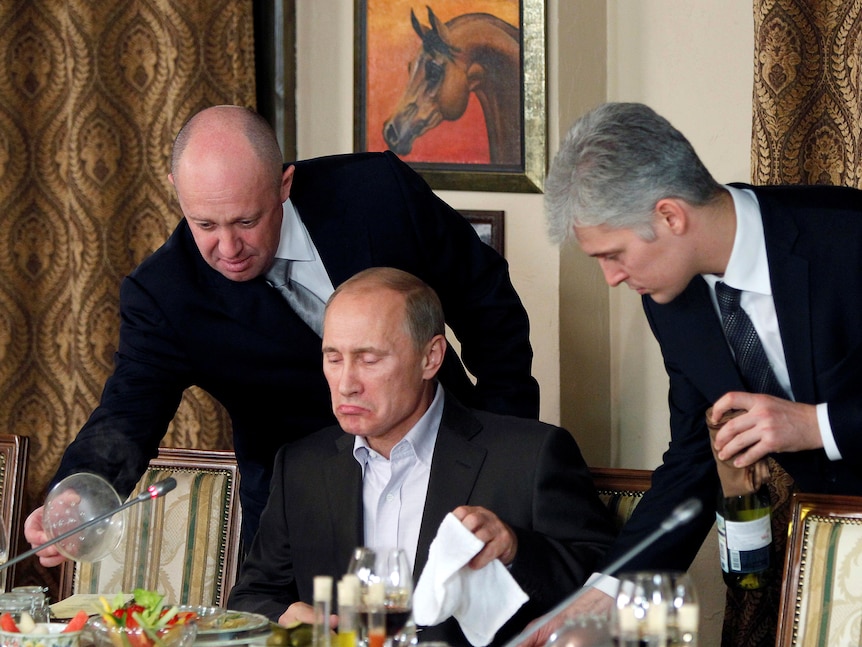 Britain's Financial Times made the comparison over the weekend, likening Mr Prigozhin's growing ability to influence Mr Putin with Rasputin's considerable sway over the wife of Russia's last tsar, Nikolai II.
The newspaper said that Prigozhin, like Chechen leader Ramzan Kadyrov, another active supporter of Russia's war, "has positioned himself as a searing critic of military, bureaucratic and business elites who are supposedly failing Putin with their half-hearted, incompetent approach to the war".
Mr Prigozhin acknowledged only last September that he had founded the Wagner Group, which has played a major role in the Russian military's attempts to capture territory in Ukraine's eastern Donbas region.
In recent months, he has been seen in online videos trying to lure inmates from Russian prisons to fight in the conflict.
"I am not very familiar with the history of Rasputin, but as far as I know, an important quality of Rasputin is that he staunched the blood flow of the young prince with incantations," Mr Prigozhin's press service quoted him as saying, referring to the article.
"Unfortunately, I do not staunch blood flow. I bleed the enemies of our motherland. And not by incantations, but by direct contact with them."
Mr Prigozhin said the comparisons between himself and Rasputin were "absolutely clear" and he saw his role as bringing wayward Westerners back into line.
"When children engage in mischief, they try to draw the attention of their father with all sorts of unexpected tricks," he wrote.
"All Americans have to do therefore is to come to Dad, ask for forgiveness and continue to behave normally."
Rasputin was assassinated in 1916 by a group of Russian noblemen who feared his growing influence on the tsarist family.
Reuters/AFP